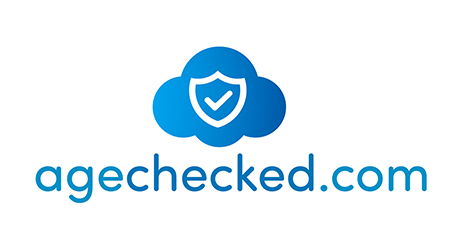 Age Verification Help
This page outlines our policy and approach to Age Verification checks, to verify age-restricted items are not available for purchase on our website to anyone under the age of 18. 
Why?
Owing to the tightened legislation regarding the sale and supply of knives under the Offensive Weapons Act 2019, on-line retailers are now required to verify the ages of all customers who purchase or who are supplied with a bladed item. We have implemented a solution on our site to verify new purchases and we require all deliveries to be signed for by someone 18 or over. We hope you will be understanding of the need to comply with the legislation and support the national effort to reduce knife crime. Please refer to the legislation link for further information.
We have a two-step process for managing this, detailed below.
What Is The Age Check Process?
1. Age Verification Checkout Process
We use Age Verification software at checkout for any orders that contain age restricted products. This complies with our legal obligation to ensure that we are not allowing minors to initiate a transaction on our website for age restricted items.
To make this process as simple as possible, Age Checked carry out the initial check on the information that you enter at checkout. If the system is unable to verify your age, you will be presented with a popup offering a number of different options for completing an Age Check successfully.
Driving License
Credit Card
Electoral role
UK Mobile
Our lawful basis under GDPR for processing your information for Age Verification is our legal obligation to ensure that persons purchasing age-restricted items are of the minimum legal age to do so. All data is handled sensitively and securely. Checks are carried out by third party software from which all personal information is removed after the check is carried out.
2. Age Verified Royal Mail Delivery
All orders which contain age-restricted items will be sent via a Royal Mail Age Verified Delivery service. Age Verified Delivery will require a signature, which can only be from the recipient who is named on the parcel. The recipient may be required to show ID to prove that they are over 18 years of age.
For more on the Royal Mail's policy please follow this link  
3. What should I do if I want to cancel my order?
Orders which do not complete the AgeChecked verification process will be automatically cancelled and refunded after three days.
What Should I Do If My Age Check Is Unsuccessful?
If you are experiencing issues with an age check and want some assistance, please contact Age Checked support@agechecked.com proving your name and website kuhnrikon.co.uk.